While the final decisive matches of the World Cup are taking place in Australia and New Zealand, 100 international female soccer players, referees, coaches* and sports journalists will meet at the Willy-Kressmann-Stadium in Berlin-Kreuzberg from August 16th to 20th to exchange ideas, network and playa friendly football tournament in mixed teams. Women from Afghanistan, Georgia, Iran, Iraq, Colombia, Palestine, South Africa, South Sudan, Turkey and Ukraine who are socially and politically active in and through football in their respective contexts have been invited to the festival.
This will be the 11th festival organized by DISCOVER FOOTBALL and this year the focus is on the opportunity and challenges of visibility and invisibility of women's football. These topics will also be discussed in more depth at an international symposium taking place before the festival on August 12th and 13th.
The symposium and the festival will be spaces in which the different international female soccer players can move and exchange as freely and safely as possible. In addition to the football tournament, the festival will offer workshops and various opportunities to exchange for the participants. The public part will consist of the tournament games, concerts, panel discussions, open-air cinema and public viewing of the World Cup games from Australia and New Zealand.
The detailed program you can find below.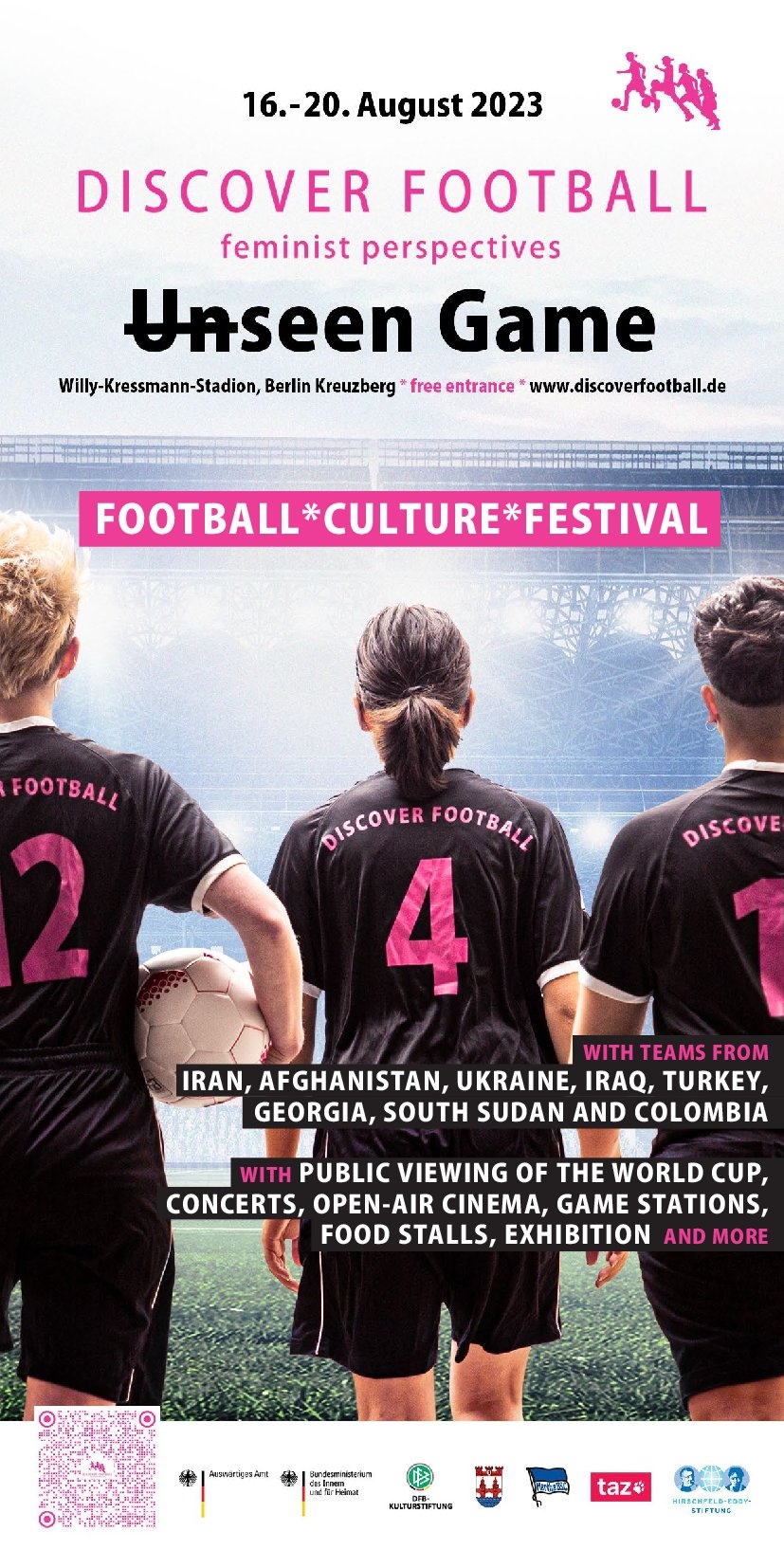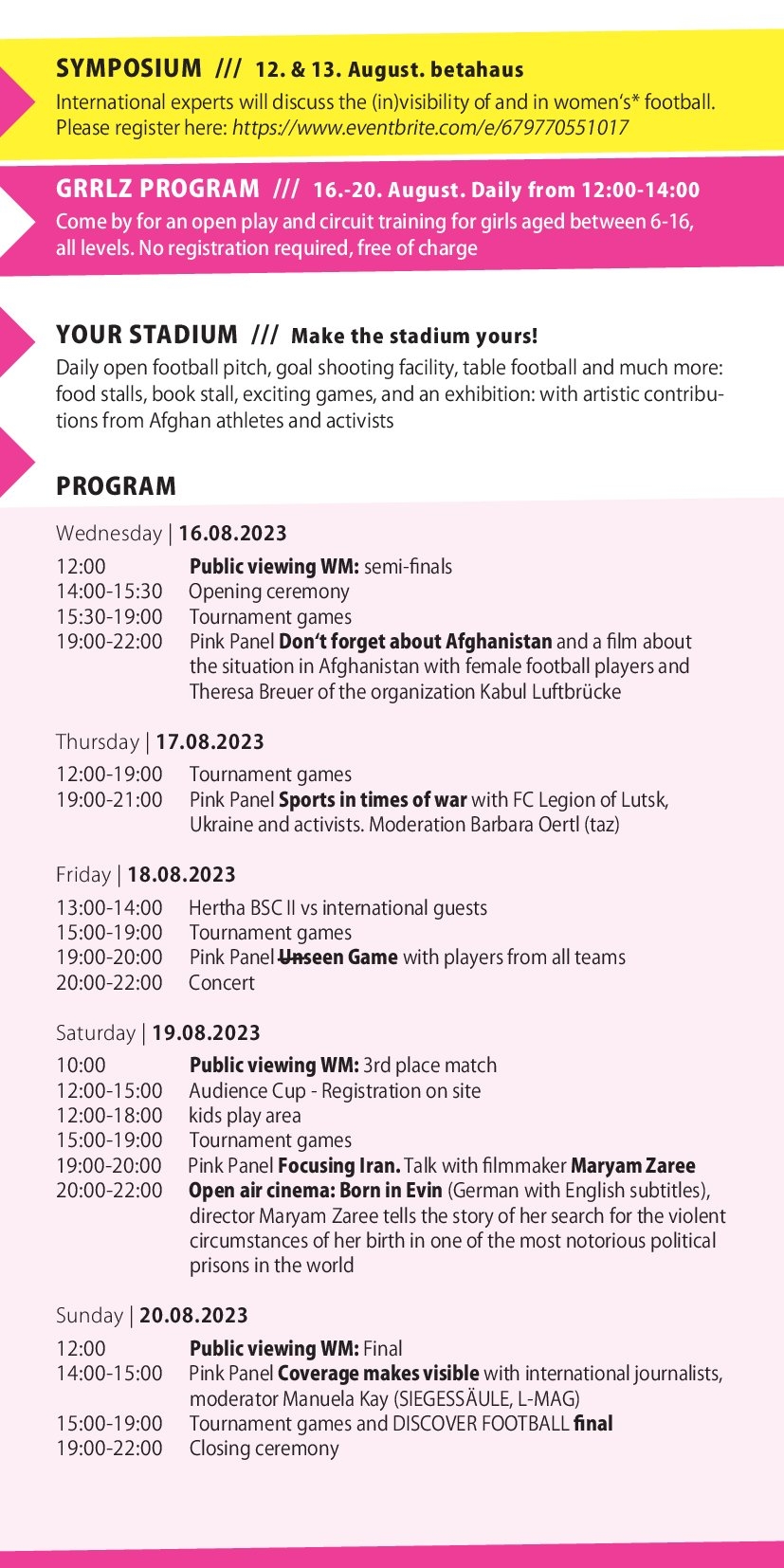 Our international guests:
The DISCOVER FOOTBALL Festival 2023 is financed by the Federal Foreign Office, the Federal Ministry of the Interior and Community and the DFB Kulturstiftung.